Saturday, August 18, 2018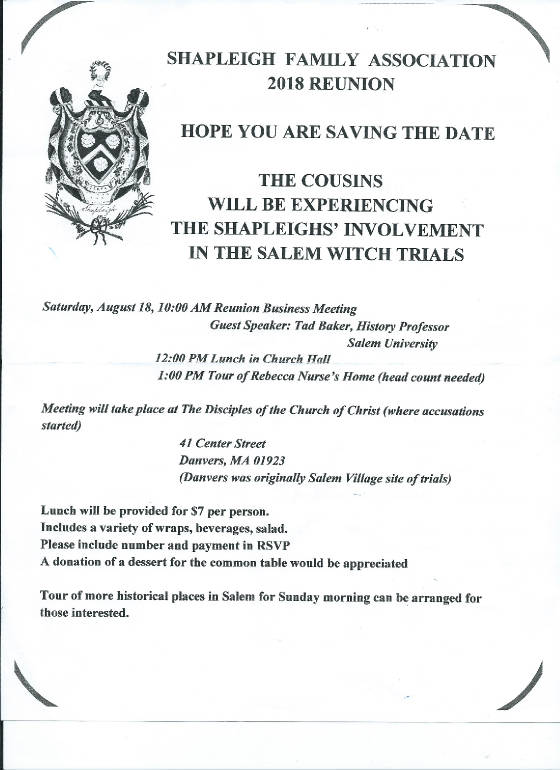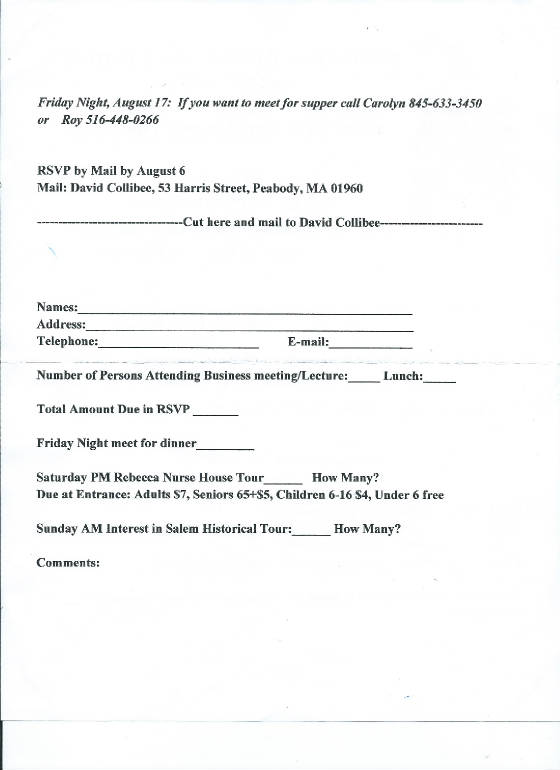 Remember to bring a nonperishable item for the Local Kittery Food Pantry!

Don't forget Association yearly membership dues are due, $15 per family.


Submission for Chronicles due September 1, 2018. You are making history daily. Let us hear from you!


Wanted: a Few Good Men/Women

Immediate Openings in the Shapleigh Family Association for vice Presidents, Trustees, Assistants in All Areas
No Experience Necessary
Salary-Make an Offer (LOL)
Generous Benefits (Satisfaction of giving it your all!)

If you would like to stay overnight in Danvers, please contact Secretary Jane Edgecomb - Jedgecom@maine.rr.com or 207-646-9480 for lodging recommendations.