SFA is a non-profit genealogy association incorporated in 1968, with the objective of learning more about Shapleigh family history as descendants of Alexander Shapleigh the Immigrant, who came from Kingsweare, England and was a Kittery, Maine founder.

Welcome Cousins and Queries!
Welcome to The Shapleigh Family Association website! Please feel free to browse! We are based in Southern Maine and incorporated as a non-profit genealogical organization in this state. We would be glad to furnish you additional information about the association or to forward genealogy queries to our historian Richard W. Shapleigh, Sr. Please contact us through our web host Jane Shapleigh Edgecomb at her e-mail address -- jedgecom@maine.rr.com -- or through the association's address -- The Shapleigh Family Association, P.O. Box 146, Kittery, Maine 03904-0146. We welcome any genealogy records showing lines of descent which may be related to our family as descendants of Alexander Shapleigh the Immigrant.
Thankyou for visiting our site; we welcome your "hellos" and/or comments.


Annual Reunion 2020 Decision Pending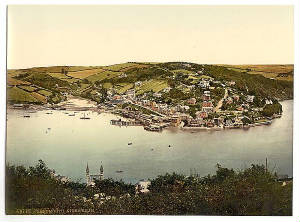 KINGSWEAR, DEVON, ENGLAND 2000
Alexander Shapleigh's English Hometown
Situated on the River Dart